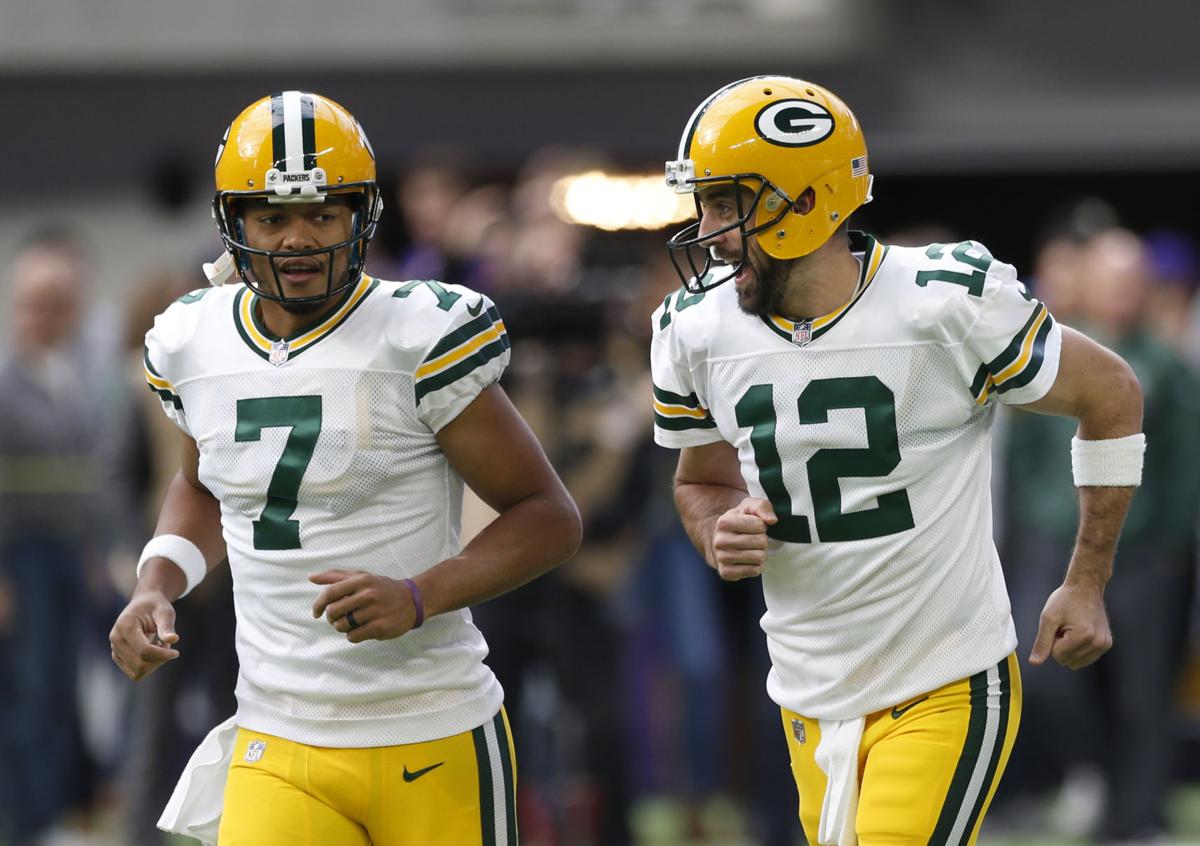 After perhaps my best week of the season, I had one of my worst and have abandoned all hopes of getting to 0.500. However, it's the stretch run in the NFL and these games are going to be awesome.
So let's get to it. (Picks in bold).
New Orleans Saints at Atlanta Falcons (-1) — The Falcons are going to jump out to an early lead, and in the second half, the Saints are going to come back, just to have it fall short.
Green Bay Packers at Cleveland Browns (+3.5) — Get ready. You know he's coming. Aaron Rodgers is a week away from playing and all we need is one more win from Brett Hundley who has looked a lot better recently.
Seattle Seahawks at Jacksonville Jaguars (-3) — That was a nice win for the Seahawks last week against Philadelphia, but those injuries in the Legion of Boom are huge losses, even against Blake Bortles. Watch out for the Jaguars' defense to have a big week against the Seattle offensive line.
San Francisco 49ers at Houston Texans (-3) — The Jimmy Garoppolo publicity tour ends in Houston this week as the Texans' defense has been pretty good against young quarterbacks. Tom Savage does just enough to win.
Chicago Bears at Cincinnati Bengals (-6) — The Bengals blew it on Monday night against the Steelers, and their playoff hopes are on life support — nothing like the abomination that is the John Fox-led Bears to help solve that.
Minnesota Vikings at Carolina Panthers (+3) — The Vikings and Case Keenum are on a high, with a win over the Falcons last week. I have yet to see how the Vikings play against a team that has a really good defense and a mobile quarterback. This will be a good one.
Detroit Lions at Tampa Bay Buccaneers (+1) — Expect a heavy dose of Ameer Abdullah and Theo Riddick without or without Matthew Stafford. As former Wolverine Jake Rudock showed last week, he's not ready to be a starter, but this Tampa Bay team is just playing out the string as wholesale changes are coming to the darlings of Hard Knocks.
Oakland Raiders at Kansas City Chiefs (-4) — The Chiefs are in free-fall, but I think this team will play a bit more inspired against the division-rival Raiders, who suddenly have the same record as Kansas City. The Chiefs will win this game and instead, in Oakland, questions will pop up again about Jack Del Rio's viability as the long-term coach for Raider Nation.
Indianapolis Colts at Buffalo Bills (-4) — I'm so tired of seeing Chuck Pagano do dumb shit on the sideline. Give me the Bills.
New York Jets at Denver Broncos (+1.5) — I don't think Vance Joseph survives this season. I don't think the bungling of the quarterback situation is on him – that's on John Elway – but the way the defense has regressed this season, will certainly be attribute to Joseph, fair or not.
Washington Redskins at Los Angeles Chargers (-6) — I think the Chargers are a Super Bowl contender..
Tennessee Titans at Arizona Cardinals (+3) — There is something about the Cardinals, which refuses to let them die. They are going to win a few more games down the stretch to send off Bruce Arians into retirement.
Dallas Cowboys at New York Giants (+4) — Uh…. Eli Manning gonna win, isn't he…
Philadelphia Eagles at Los Angeles Rams (-2.5) — Vegas is begging you to take the Eagles, especially since Rams' Head Coach Sean McVay has all but said that his team is preparing for a silent count this week at home… but take Los Angeles here.
Baltimore Ravens at Pittsburgh Steelers (-5) — The Ravens are a lock for the playoffs, but they aren't good enough to beat the Patriots or Steelers. This should be a good game, but expect Pittsburgh to win by double digits, motivated by Ryan Shazier's gruesome injury against the Bengals.
New England Patriots at Miami Dolphins (+11.5) — The line usually swings three points between home and away games, but that does not really matter for the Patriots. Take New England – I don't think they're beatable right now.